Check out the latest updated on the Philippine Bar Exam Results officially released by the Supreme Court of the Philippines for 2017. Here is the list of the Philippine Bar Exam results for every aspiring Lawyer. The bar examination, held for 4 consecutive Sundays of October last year, graces SC's special bulletin issued this day.
The release of the complete list of bar exam passers for the Philippine Bar Examination happened today day after the special en banc session in SC. Along with the announcement of the list of successful examinees, you can also look for the Bar Topnotchers or Top 10 that received the highest passing score rates that are also included in the October 2017 Bar Exam Results.

The announcement of the Philippine Bar Examination results have been made available yearly for all law students who aspires to be future Lawyers of the Republic of the Philippines. This year, a total of 1,126 aspiring lawyers or bar exam passers was announced for the test held last October. Its a passing rate of only 18.82% for a total of 5,984 examinees.
Here is the the complete list of Philippine Bar Exam Results for all new Lawyers released today March 26, 2014. This list are for all those who passed the test last October 4, 11, 18 & 25, 2014. Also available in PDF file.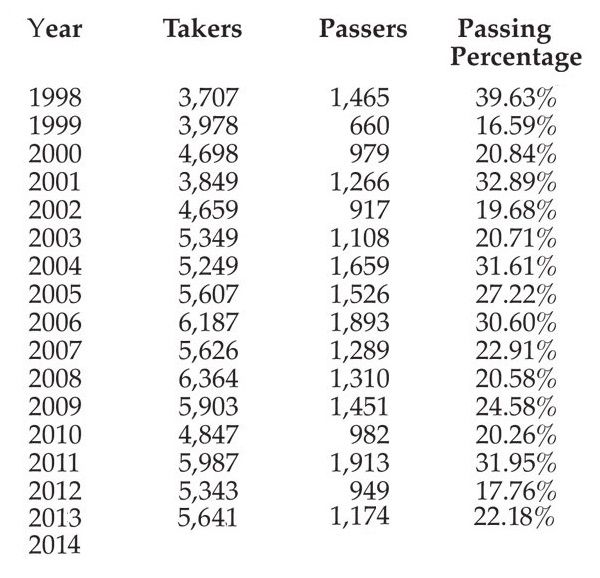 Check out this year's Bar Topnotchers – Top 10 Bar Exam Passers (2013) :
1st Place Nielson Pangan from University of the Philippines, 85.80%
2nd Place Mark Xavier D. Oyales from University of the Philippines
and Dianna Louise R. Wilwayco from Ateneo de Manila University, 85.45%
3rd Place Rudy V. Ortea, University of Batangas, 84.20%
4th Place Eden Catherine B. Mopia, University of the Philippines, 84.05%
5th Place, Tercel Maria G. Mercado-Gephart, University of San Carlos, 83.90%
6th Place, Manuel Elijah J. Sarausad, University of Cebu, 83.80%
7th Place Katrine Paula V. Suyat, San Beda College-Manila, 83.75%
8th Place, Michael T. Tiu Jr, University of the Philippines, 83.70%
9th Place, Marjorie Ivory S. Fulgueras, Ateneo de Manila University, 83.65%
10th Place, Cyril G. Arnesto, University of the Philippines, 83.60%
Topnotchers for the 2014 Bar Examinations :
Top 1 from san Beda – Irene Mae B. Alcobilla
– A total of 3 topnotchers also came from San Beda
– UP got 4 topnotchers
– 2 tops from Ateneo de Manila University.
Here is the complete list of Philippine Bar Exam Passers for 2015
(October 2014 Bar Examination) :
1. ABAD, Joshua B
2. ABALA, Angela Ray T
3. ABALOS, Charinne Hanako M
4. ABANTAS, Shidik T
5. ABAQUITA, JR., Gideon Florante A
6. ABBU, Rufeliz Ann S
7. ABDULLAH, Shayma A
8. ABEJO, Klein Charisse B
9. ABELINDE, Rachel Jane A
10. ABELLA, Angelo R
11. ABELLAR, Mae Ann B
12. ABO, Marvi R
13. ABSIN, Roh Dundee E
14. ABUBAKAR, Gibran B
15. ACASILI, Carl Jillson B
16. ACOSTA, Kristian Nico C
17. ADDAUAN, Francis John A
18. ADLAWAN, Catherine R
19. ADRIANO, Amos Mikhail S
20. ADRIAS, Alma M
21. AGA, Maria Angelica I
22. AGOT, Virnee Joy T
23. AGUANTA, JR., Alejandro E
24. AGUILA, Katrina Elaine C
25. AGUILAR, Christianne P
26. AGUILAR, Francis Ma. G
27. AGUILAR, Jeffrey G
28. AGUTO, Jorneil M
29. ALAMPAY, Maria Patricia N
30. ALAVA, Sylvester A
31. ALBA, Andres Jose M
32. ALBA, Carlo Edison F
33. ALBERTO, Althea Rosanna V
34. ALCANTARA, Francis D
35. ALCANTARA, Regine Andrei P
36. ALCARAZ, Pauline Breissee Gayle D
37. ALCOBILLA, Irene Mae B
38. ALCONERA, Dinnah Mae A
39. ALEGATO, Sul Jolly Angelo V
40. ALEGRE, Remy Rose A
41. ALEJANDRO, Ezerh M
42. ALERTA, Jommel Jann Kris A
43. ALFONSO, Aza M
44. ALFONSO, Erika M
45. ALFORQUE, Dani Q
46. ALHAMBRA, Phoebe Marie V
47. ALIGA, Gwyneth G
48. ALLAREY, Princess Carra C
49. ALMONTE, Mae Lyn T
50. ALONZO, Katherine D
51. ALVAREZ, Jeffrey R
52. ALVAREZ, Paola Sherina A
53. ALVIAR, Joyce B
54. AMAHIT, Floyd Barry C
55. AMARAJA, Yildrim T
56. AMCAY, Jonjon B
57. AMEN, Catherine S
58. AMIL, Jayric L
59. AMILING, Evelyn S
60. AMINAO, Charmine May C
61. AMOR, III, Jaime J
62. ANDAYA-TAY, Melissa Antonette D
63. ANDO, Mayus Ryan D
64. ANDRES, Jennylyn N
65. ANG, Rollie C
66. ANG, Victor Reynaldo C
67. ANGELES, Bernard Allan V
68. ANGELES, Cyrine Anne G
69. ANGUE, Aileen Rose J
70. ANOD, Myra A
71. ANTALAN, Sheena Lynne L
72. ANTONIO, Alexis Francis B
73. ANTONIO, Cristina I
74. APAYA, Edrian M
75. APELLIDO, Kristine Grace O
76. AQUINO, Kathlene G
77. AQUINO, Mark David I
78. ARAGON, Yya E
79. ARBAS, Andrei Christopher G
80. ARCE, Jerome B
81. ARELLANO, Alvin Anthony V
82. ARGEL, Golda Margareth D
83. ARIATE, Eunice Carmela M
84. ARIÑO, Jacob T
85. ARNADO, III, Teofilo C
86. ARONGAT, Arthur John E
87. ARRAIZA, Cheska Maude L
88. ARZAGA, Jeffrey D
89. ARZAGA, Odessa Buena C
90. ATIENZA, Gian Joseph P
91. ATITIW, Victor Corpus J
92. ATON, Carla Zoila Y
93. AUMENTADO, Adrian F
94. AUREUS, Vincent Noel A
95. AUSTRIA, Erastus Sandino B
96. AVILA, Alyssa Daphne M
97. AVISO, Ma. Louise C
98. AYUYAO, Maris Angelica C
99. BABATUAN, Leslie Joie E
100. BACANI, Marlyn R
101. BACATAN, Angeline J
102. BACCAY, Yolanda A
103. BACHOCO, Ed Charles P
104. BACLAY, Francis Paul U
105. BADUA, Kristofferson E
106. BAETIONG, Ma. Adoracion J
107. BAGAGNAN, Ruther Adrian F
108. BAGANG, Darrell L
109. BAGAY, Rose Ann R
110. BAGUIO, Jan Mark P
111. BAGULAYA, Jose Joannes S
112. BALBAS, Julius Harvey P
113. BALDIA, Edwin Marc T
114. BALINANG, JR., Luvimindo R
115. BALITON, Malucar P
116. BALMES, Kriselle S
117. BALT, Al-rashid L
118. BALT, Aminah C
119. BALTAZAR, John Philip A
120. BALUCAN, Chembeelyn A
121. BALVERDE, Roan U
122. BANAAG, Steffi Reizza E
123. BANDOMA, Jon Andre C
124. BANZON, Melvin Joseph L
125. BARBARA, Ailene B
126. BARDOQUILLO, Leah Lara M
127. BARENG, Shiel Joy G
128. BARRAMEDA, Eljay Jose M
129. BARREDO, Grethel G
130. BARTOLOME, Ana Karina P
131. BARTOLOME, Karol Chaim P
132. BASMAYOR, Michelle V
133. BATACAN-CAMACHO, Renizza Belle E
134. BATERNA, Jared Marc E
135. BATNAG, Odina E
136. BATU, Karen S
137. BATUNGBACAL, Mina Franchesca D
138. BAUNTO, Hapsah S
139. BAUTISTA, Diana Roselle V
140. BAUTISTA, Nino Carlo C
141. BAUTISTA, Pearl Charisse D
142. BAUTISTA, Veronicaliza H
143. BAUZON, Lanie V
144. BAYAD, Bernadette M
145. BAYAD, JR., Fernando T
146. BAYANG, Maria Victoria A
147. BAYOT, Miguel R
148. BAÑAGA, Robbie M
149. BEJEMINO, Mark Leo P
150. BELEY-ARNESTO, Mary Rose T
151. BELLO, Cristina Marie T
152. BELTRAN, Mikhail Julwyn B
153. BENAID, Wynchill B
154. BENEDIAN, JR., Pablito C
155. BENITEZ, Cecille T
156. BENTULAN, JR., Alfredo L
157. BERCASIO, Jela Myka LL
158. BERNAL, Samantha Lei R
159. BERNALES, Rolando A
160. BERNARDINO, Abigail F
161. BERNARDO, Jansen F
162. BERNARDO-SAGABAEN, Mary Ann N
163. BERNASOR, Lou Wella Mae S
164. BESAÑES, Niño G
165. BILOCURA, Jennelyn D
166. BINAY, Sharmagne Joy A
167. BINULUAN, Junerick N
168. BIRAO, Emmanuel G
169. BLANCO, Chiara Angela L
170. BOHOL, Illac G
171. BOJADOR, Francis Lauro R
172. BONAOBRA, Kevin A
173. BONIFACIO, Ma. Angela B
174. BONTUYAN, Diwa Rafael B
175. BORJA, Diane Camilla R
176. BORRICANO, Doreen F
177. BOSANTOG, Jonathan P
178. BRAGAT, Ophie Easter M
179. BRAMPIO, Aubrey Joy D
180. BRILLANTES, Constanza B
181. BRIONES, Niña Arlyn L
182. BRIONES, Reuben T
183. BRUTAS, Jolas E
184. BUBAN, III, Mamerto N
185. BUENA, Kriska Marna A
186. BUENA, Mark Orline S
187. BUENAOBRA, Jomyr B
188. BUENO, Flordeliz Marina U
189. BUENO, Ma. Anna Margarita V
190. BUENO, Mikhail Lenin B
191. BUGARIN, Matisa C
192. BUGAYONG, Vanessa S
193. BULANGA-CASINILLO, Diana Michelle T
194. BUOT, Krisben Zilner P
195. BUSALPA, Genny Pearl B
196. BUYSER, Jed Lance C
197. CABADING, James Michael D
198. CABANILLA, Jonna C
199. CABANTING, Arwin V
200. CABATINGAN, Alpi Andro B
201. CABAYSA, Elvis Bennet C
202. CABRERA, Daniel Rafael G
203. CABRIGA, Catalino R
204. CABUGSA, Josephus G
205. CACERES, Ira I
206. CACHO, Aireen M
207. CADIGAL, Jose Almarius P
208. CADIZ, Leonel P
209. CAFE, Ryan P
210. CAGA-ANAN, Cathleen Terry E
211. CALALANG, Joseph Ivan V
212. CALDERON, Geoffry A
213. CALDERON, Leah Zilpah A
214. CALLETONG, Jasmin G
215. CALUAG, Bon Jeffrey M
216. CALUGAY, Dongil T
217. CALULOT, Marinelle M
218. CALURA, JR., Quirino E
219. CAMBRI, Marydine L
220. CANIBAN, Mark Darryl A
221. CAPILI, Remar S
222. CARABBACAN, John John B
223. CARDENAS, Antonio Miguel M
224. CARDIÑO, Kent C
225. CARILLO, Janilet Mishelle R
226. CARLOS, Archie G
227. CARLOS, VI, Richard Lee B
228. CARPENA, Blessie Rose L
229. CASIGURAN, Roselle U
230. CASIL, Mariane S
231. CASTAÑEDA, Jose Francisco E
232. CASTILLO, Alyssa Carmelli P
233. CASTILLO, Gerard M
234. CASTRO, Bethel Edgar B
235. CASTRO-ZAPATA, Abigail P
236. CATACUTAN, Ace Joseph B
237. CATALAN, Mia Laine C
238. CAUAN, IV, Cayetano B
239. CAYCO, Patricia Gail V
240. CAÑETE, Edan Marri R
241. CAÑETE, Sarah Jean G
242. CELERA, Emme Cheayanne S
243. CELERIDAD, Paolo O
244. CELSO, Ellen Faye L
245. CENIZA, Michael G
246. CERILLES, JR., Mario C
247. CERVANTES, Dindo R
248. CHAGUILE, Michelle A
249. CHAN, Clariesse Jami Mari A
250. CHAN, Howard Y
251. CHAN, Joyce Aiza Z
252. CHAN, Wharton R
253. CHAVEZ, Sarah Lynn G
254. CHEN, Mara Kriska L
255. CHEW, James Earl R
256. CHI, Julius Czar G
257. CHOI, Jacqueline Mae S
258. CHUA, Chantal C
259. CHUA, Edric Christian E
260. CHUA, Jennica C
261. CHUA, Rachel Bernadette B
262. CHUA, Ronald O
263. CIPRES, Bryan Orville R
264. CISNEROS, JR., Luis Q
265. CLAREZA, JR., Eleuterio E
266. CLAVERIA-BADONG, Veronica DL
267. CLEMENTE, Christine C
268. CLIMACO, Evangelenne V
269. CO, Gerald S
270. CO, Joahn T
271. CO, Jocelyn C
272. CO, Pia Isabel O
273. CO, Ray Ann M
274. COLINARES, Ma. Lourdes N
275. COLLADO, Chelmarie V
276. COLLADO, Reena Mae L
277. COLUMNA, Christopher P
278. COLUMNA, Lorelei R
279. COMAFAY, Melisa Jane B
280. CONCEPCION, Denise G
281. CONDE, Eduard C
282. CONDE-NGOLAB, Jenny D
283. CONSUNJI, Mary Gladys Stephanie G
284. CORNEL, Charles B
285. CORPUS, Mario Lorenzo V
286. CORPUZ, Sheila I
287. CORRALES, Joan Rouella P
288. COSCOLLUELA, Shawn Dustin B
289. CRISOSTOMO, Danielle Alessandra D
290. CRISPINO, Ma. Kristine Rhem T
291. CRUZ, Alejandro Arlan P
292. CRUZ, Faith Roslyndale T
293. CRUZ, Jinky Ann H
294. CRUZ, Katrina P
295. CRUZ, Kristine Clarisse L
296. CU, Krystle Ritz T
297. CULA, Darwin H
298. CULVERA, Don H
299. CUNANAN, Paul Vincent T
300. CUNTAPAY, Girlie Mei D
301. CURAMMENG, JR., Reynold B
302. CUSTODIO, Alexandria Demi A
303. CUYO, Emerson G
304. DAAN, Evita A
305. DABBAY, Vincent Ray F
306. DADAYAN, Farouk M
307. DAGANTA, Fely Rose R
308. DAHAP, Maria Laurice G
309. DAMAOLAO, Rodelo Martin M
310. DAMASCO, Alex B
311. DAMASCO, Israel A
312. DATOC, Charmaine P
313. DAUZ, Timothy Clark B
314. DAVID, Jose Angelo A
315. DAVIDE, Patricia Janelli A
316. DAWAY, Rhey David S
317. DAYAG, Florian Kim P
318. DAYAG, Steven M
319. DAYPUYAT, Shylla Fe C
320. DE ALBAN, Dominic Victor C
321. DE ASIS, Aveneer K
322. DE CASTRO, Mardane Gizelle A
323. DE GRACIA, Angela Marie M
324. DE GUIA, Anne Rose R
325. DE GUZMAN, Aljon D
326. DE GUZMAN, Catleya L
327. DE GUZMAN, Pristine B
328. DE JESUS, Nerissa N
329. DE JESUS, Philip Edward A
330. DE JESUS, Tracy Ann DJ
331. DE LA CRUZ, Alma Isabel T
332. DE LA CRUZ, Gizle M
333. DE LA CRUZ, John Rafael T
334. DE LA FUENTE, Larry V
335. DE LA ROSA, Barbara Irene Y
336. DE LEON, Dino S
337. DE LEON, Girlie Venus E
338. DE LEON, Isaac D
339. DE LEON, Kaycee Ann B
340. DE MESA, Jennifer D
341. DEE, Celine Melanie A
342. DEE, Czarina Angelie B
343. DEINLA, Josalee S
344. DEL FONSO, Westly Rey V
345. DEL ROSARIO, Delañarose A
346. DEL ROSARIO, Mary Grace O
347. DELA CRUZ, Carissa Leonor Xyza I
348. DELA CRUZ, Dana Genevieve C
349. DELA CRUZ, Dennis L
350. DELA CRUZ, Jan Michael S
351. DELA CRUZ, Jastine Marie B
352. DELA CRUZ, Jemuel B
353. DELA CRUZ, Julian Rodrigo A
354. DELA CRUZ, Kenneth Lloyd G
355. DELA CRUZ, Rozanne B
356. DELA CUESTA, Jay Marie C
357. DELA ROSA, Bryan Lloyd L
358. DELA ROSA, Maridel P
359. DELFIN, Cherry Marie E
360. DELFIN, Estelle Marielle F
361. DELGADO, Honey Rose E
362. DELGADO, Romella M
363. DELGADO, Tristan Matthew T
364. DELOS ANGELES, JR., Domingo P
365. DELOS REYES, Angelico Zenon M
366. DELOS REYES, Mark Erwin W
367. DELOS SANTOS, Glenn D
368. DELOS SANTOS, Madelyn C
369. DELOSO, Omar P
370. DEMAIN, Nathaniel P
371. DEMAISIP, Ma. Josephine Gerardine N
372. DESUYO, Jo-ana Marie P
373. DIAL-QUIGAO, Ma. Ramelisa D
374. DIALOGO, Karlo M
375. DIAMANTE, Mary Joy Anne A
376. DIANA, John Ronnel D
377. DIAZ, Fideliz Cardellie B
378. DIAZ, Jan Jason Jendrik C
379. DIAZ, Maria Lovella M
380. DIEGO, Marshall Ellis M
381. DINSAY, V, Frank Eduard C
382. DISCIPULO, Gierne Gail Q
383. DIZON, Erika C
384. DIZON, Rose Angelique P
385. DIZON, JR., Arthur B
386. DOCTOLERO, Julie L
387. DOMEYEG, Carla O
388. DOMINGO, Riyah Lalaine L
389. DOMINO, Jenny Jean B
390. DORIA, Loreto B
391. DORINGO, Seychelles June M
392. DRILON, Christian A
393. DRILON, Patrick C
394. DULAY, Jericson D
395. DUMALASA, Sean Paulo M
396. DUMALOS, Cirille Anne L
397. DUMANAT, Janellee A
398. DUMAYAS, Daryl Ray F
399. DYCHITAN, Pamela Marie F
400. EBDANE, Bayani S
401. ECALNIR, Erol Roudel C
402. ECHAVEZ, Ronna Lissa E
403. ECHIVERRI, Kingjohn Ericson M
404. ELMIDO, Jan Christopher P
405. ENDALUZ, Marie Jourgen B
406. ENRIQUEZ, Claire Joy G
407. ENRIQUEZ, Gabriel Alfonso C
408. ERANDIO, Athena Louise F
409. ESCALADA, Ryan Carlo P
410. ESCOLANO, Paul Medard L
411. ESCOSURA-BUSTAMANTE, Leslie C
412. ESCOTO, Jamie P
413. ESCOVILLA, Joseph Patrick O
414. ESGUERRA, Rafael Rodrigo S
415. ESPARAGUERA, Miguel A
416. ESPELETA, Camille Angela M
417. ESPERANZA, Annaliza G
418. ESPINA, Carlo Eduardo M
419. ESPINOSA, Carol-v S
420. ESPINOSA, Jose Joven Paulo M
421. ESPINOSA, Ma. Monica Leticia T
422. ESPIRITU, Aizelle Marie D
423. ESPIRITU, Elaine Rose Z
424. ESQUIVEL, Ron-erwin D
425. ESQUIVIAS, Ma. Carmela Florentyna A
426. ESTEBAN, Gelie Erika P
427. ESTELLA, Jessrey G
428. ESTOLAS, Benjamin Jose S
429. EVANGELISTA, Abigail F
430. EVANGELISTA, Carlo F
431. EXMUNDO, Reisa Marie J
432. FABICO, Krizia Yvette O
433. FABILE, Abigail M
434. FACUNLA, Jeffrey M
435. FALCIS, III, Jesus Nicardo M
436. FARCON, Jose Florinio Y
437. FELIX, Christine Angelica D
438. FELIX, Razel Ann P
439. FELIZMENIO, Marinella P
440. FERNAN, Harry Gwynn Omar M
441. FERNANDEZ, James Abalos
442. FERNANDEZ, Kae Dee C
443. FERNANDEZ, Meriam Consuelo B
444. FERNANDEZ, II, Antonio Timothy A
445. FERNIN, Michael Jayson S
446. FERRER, Jefferson Wilfredo P
447. FERRER, Julius Abraham C
448. FERRER-LEGASPI, Jan Adrienne B
449. FLORDELIZA, Henry C
450. FLORES, Danilo S
451. FORTALEZA, Karen F
452. FRAGANTE, Criela DF
453. FRANCISCO, Oliver G
454. FRIAS, Jerome Bart M
455. FUCOY, Alyssa Agustina A
456. FUECONCILLO-EVANGELISTA, Aleander P
457. FURUYAMA, Ken D
458. GA, Marianne Aiza T
459. GADOR, Ken R
460. GAHOL, Ralph Laurence M
461. GALAGAR, Philip S
462. GALAN, Cherie Amor C
463. GALANG, Roi Andrei S
464. GALAROSA, Michael Vincent C
465. GALENDEZ, Ellen P
466. GALIT, Emmanuel P
467. GALIT, Neil Brian P
468. GALLEGO, Erika Marie V
469. GALLITO, Patrick M
470. GALON, Harold A
471. GALOS, III, Reparado B
472. GALVEZ, Micaela Kristina V
473. GAMBOA, Josine Alexandra S
474. GAMILLA, Kristia Anne S
475. GANDIA, Tephanie M
476. GANZON, Pearl Margaret C
477. GARCIA, Cesar Domini C
478. GARCIA, Gil, Ii E
479. GARCIA, Lordie Grace D
480. GARCIA, Vianne Marie O
481. GARGAR, Ma. Edaliza J
482. GARINGAN, Francesse C
483. GARMA, Angelica C
484. GAUDIEL, Kristine T
485. GAUNA, Maria Rufa Theresa S
486. GAVIOLA, Gian Franco G
487. GAYOS, Edgardo Alexander O
488. GELVEZON-TABITA, Salvacion
489. GEVERO, Sergie V
490. GIBA, Analyn M
491. GIDUCOS, Mohammad Jamalul J
492. GIRONELLA, Genesis John R
493. GLEYO, Marco Ray S
494. GLIPONEO, Lizglen L
495. GO, Eden Jerby C
496. GO, Rom- Raison E
497. GODINEZ, John Henley C
498. GONZALES, Claudine Joy C
499. GONZALES, Edwin Prince I
500. GONZALES, Jeffrey Jay C
501. GONZALES, Sharwina W
502. GRAGEDA-FLORES, Joanna Mayelle T
503. GRAIDO, Helen Maureen V
504. GRANTOZA, Camille Jennifer L
505. GRATELA, Merl Margaret O
506. GREGORY, Ma. Nenita Yumi N
507. GREPO, Carla Regina P
508. GREPO, Jesse Raphael R
509. GRUBA, Katherine Therese
510. GRUESO, Niña A
511. GUBAT, Bennet A
512. GUCO, Jammelle Marie A
513. GUERRERO, Ellis Emmanuel M
514. GUIANG, Francis Gil D
515. GUIANG, Mary Algen E
516. GUINIGUNDO, Dan Abraham G
517. GURO, Mojahid S
518. GUTIERREZ, Ricardo Jesus E
519. GUTIERREZ, JR., Eduardo R
520. GUZMAN, Roger Joseph S
521. HAMDAG, Princess D
522. HAO, Louie Lynne T
523. HARDER, Irene Estela T
524. HATOL, Michelle Marie U
525. HAULO, Oilie S
526. HERNANDEZ, Ana Victoria S
527. HERNANDEZ, Charmaine M
528. HERNANDEZ, Jason A
529. HERNANDEZ, Michael Vincent T
530. HERRERA, Grethel L
531. HERRERA, Mara Kristina G
532. HERRERA, Michael Kris Ben T
533. HERRERO, Vanessa T
534. HIRANG-OLAVE, Katrina Isabel P
535. HIZON, Jaybee S
536. HIZON, Kenneth James Carlo C
537. HIZON, King James Carlo C
538. HUFANO, Jack Bryan D
539. IBARRA, Joahnes Crizelle T
540. IBARRA, Lucille Mae L
541. IBAÑEZ, Charmaine C
542. IGNACIO, Azyleah V
543. ILAGAN, Ma. Karla Josee C
544. ILORETA, Debbie Joy I
545. INFANTE, Seth M
546. INTAL, Pauline Grace R
547. INTIG, Estela Joy M
548. ISIDRO, Evangeline M
549. ISIDRO, III, Maximo S
550. ISLES, Maychelle A
551. IWAY, Lourdes Mary L
552. JAMILLA, Nicole Rose Margaret D
553. JATAYNA, Emmanuel A
554. JAVIER, Karen O
555. JAVIER, Paolo Miguel V
556. JAVILLONAR, J-ann Violeta J
557. JAVIÑA-RODRIGUEZ, Jean Violette A
558. JONGKO, Jan Michael R
559. JUANENGO, Ma. Katrina Nadine G
560. JUMAWAN, Ruel O
561. JUNI, Noel S
562. JUSI, Czarina Vijulet N
563. KADATAR-MALDIS, Feliza C
564. KALANG-AD, Manuel, Jr. C
565. KIAT-ONG, Aaron A
566. KO, Marianne Karyl C
567. KO, Richard V
568. KOGA, Ken B
569. KUA, Kesterson T
570. LABASTIDA, Mae N
571. LABAYO, Hale Oliver M
572. LABRADOR, Ernielineo B
573. LACAP, Danielle Angela R
574. LACO, Reginald L
575. LACSINA, Clarabel Anne R
576. LADLAD, Joseph C
577. LAGASCA, Kamille Deanne M
578. LAGUING, Robert Paul G
579. LAGURA, Valerius Rufino B
580. LAQUI, Dahlia D
581. LARES, Yaye D
582. LARINO, Emily Joy A
583. LASQUITE, Jesus Franco B
584. LAURITO, Karen F
585. LAURITO, Roderick C
586. LAWYER, Christian Apollo U
587. LAYLO, John Albert B
588. LAYOG, Francis Mark H
589. LAZARO, Phoebe Ann F
590. LEAÑO, Czarina Janis Rhaetia
591. LEAÑO, I, Conrad Ezra M
592. LEDDA, Joanna Katrina L
593. LEE, Marvin Andrew C
594. LEGARDE, Ludanielle N
595. LEGASPI, Jenelyn B
596. LEONARDO, Micaella N
597. LEONES, Christine S
598. LEYSON, Brian B
599. LIAO, Michelle D
600. LIBATIQUE, Jewel F
601. LIGGAYU, Ryan M
602. LIM, Christian Louie U
603. LIM, Cristine C
604. LIM, Gretchel N
605. LIM, Innah Samantha S
606. LIM, Ma. Margarita S
607. LIM, Ryan Jade D
608. LIM, Shery Paige A
609. LIMBO-CABUHAT, Verna S
610. LIMQUIACO, Jared G
611. LINGAO, Cherylette P
612. LIRIA, Carmel G
613. LIWAG, Vernice C
614. LLANERA, Mary Ann B
615. LLANILLO, Jasper June G
616. LLAVE, Miguel Leander L
617. LLESIS, Arbie S
618. LO, Rhodora P
619. LOBO, Jemuel Paolo M
620. LOMOTAN, Jonathan Joseph R
621. LOPEZ, Jayson Pangilinan
622. LOPEZ, Joseph S
623. LOPEZ, Marco Angelo Felix L
624. LORENZO, Ann Margaret K
625. LORENZO, Jan Michael D
626. LORESCA, Lovelyn C
627. LORETO, Emmallaine Leonille V
628. LOVERIA, Roman Carlo R
629. LUCIDO, Le Iris T
630. LUCMAN, Hijara-stephanie B
631. LUCMAYON, Juris Anne G
632. LUMAAD, Roseanne E
633. LUMANLAN, Ralfh Aldrin M
634. LUMANOG, Erlaine Vanessa D
635. LUMBRE, Charmaine Joy V
636. LUMINARIAS, Coleen Claudette R
637. LUNA, Alden Reuben B
Congratulations to all new LAWYERS of the Republic of the Philippines!
Related Posts :
PRC Nursing Board 2017 Exam 2018 Results
Civil Service Exam 2017 Results 2018 Online Rating CS Exam Result CSE-PPT List of Passers
PRC Criminology Board 2017 Exam 2018 Results
PRC Architect Board 2017 Exam 2018 Results
PRC Civil Engineer Board 2017 Exam 2018 Results